Regular price
Sale price
$16.00 AUD
Unit price
per
Sale
Sold out
When my wife was pregnant, like most women, she switched to decaf. Turning her attention to Decaf Coffee Beans, my wife made it very apparent that Decaf Coffee tasted like S*#t. I was put to task to roast a Decaf that didn't taste like Decaf. After many different roasting methods, I was confident I had done it.
Next step, the taste test.
Verdict… SUCCESS! I was told "this actually tastes really good"
I can't believe it's not caffeine - Fabio
Our Decaf is a premium Colombian bean - nutty and sweet while having 99.9% of its caffeine removed using the Swiss Water decaffeination method.
Decaf is an excellent way for individuals to enjoy coffee without the side effects of too much caffeine.
View full details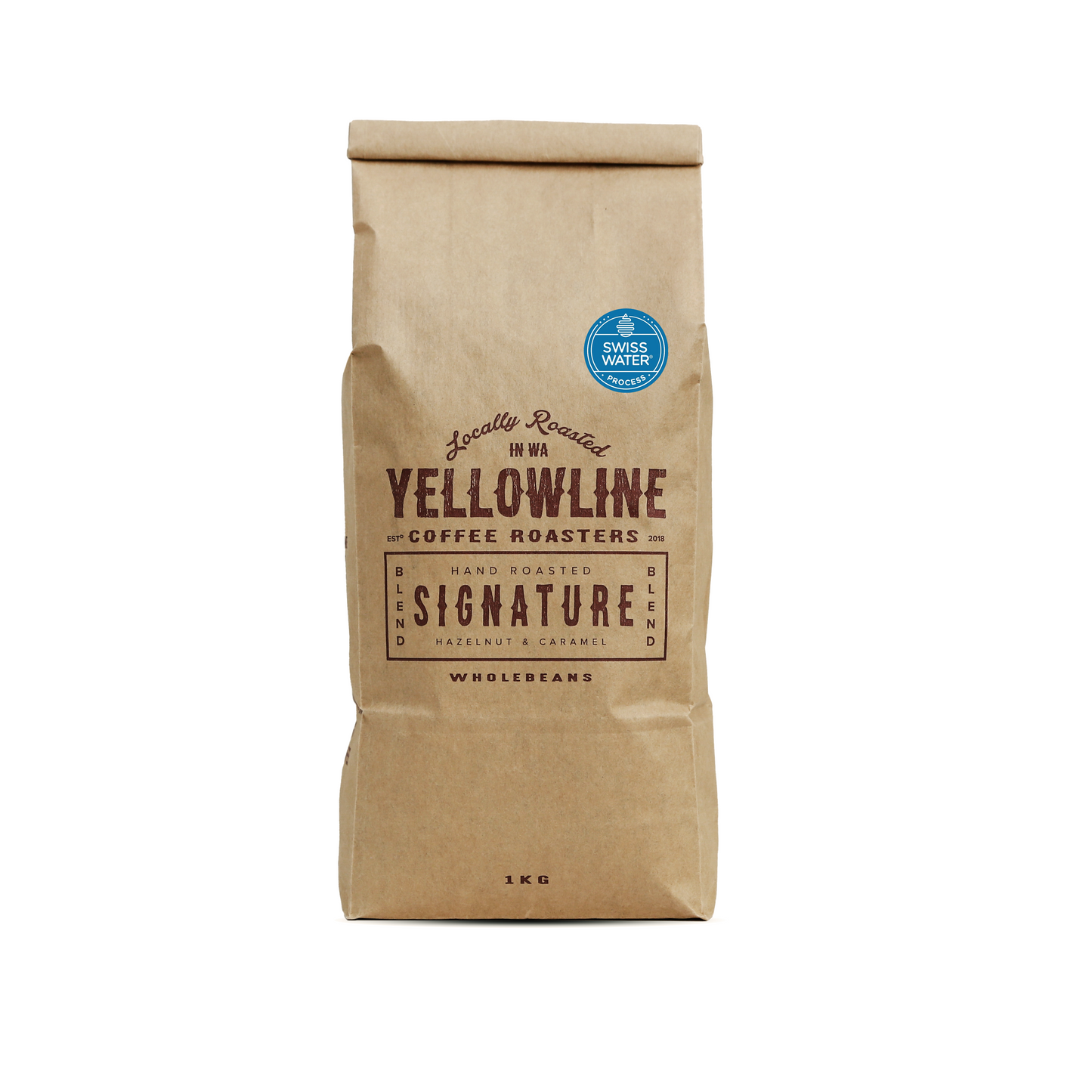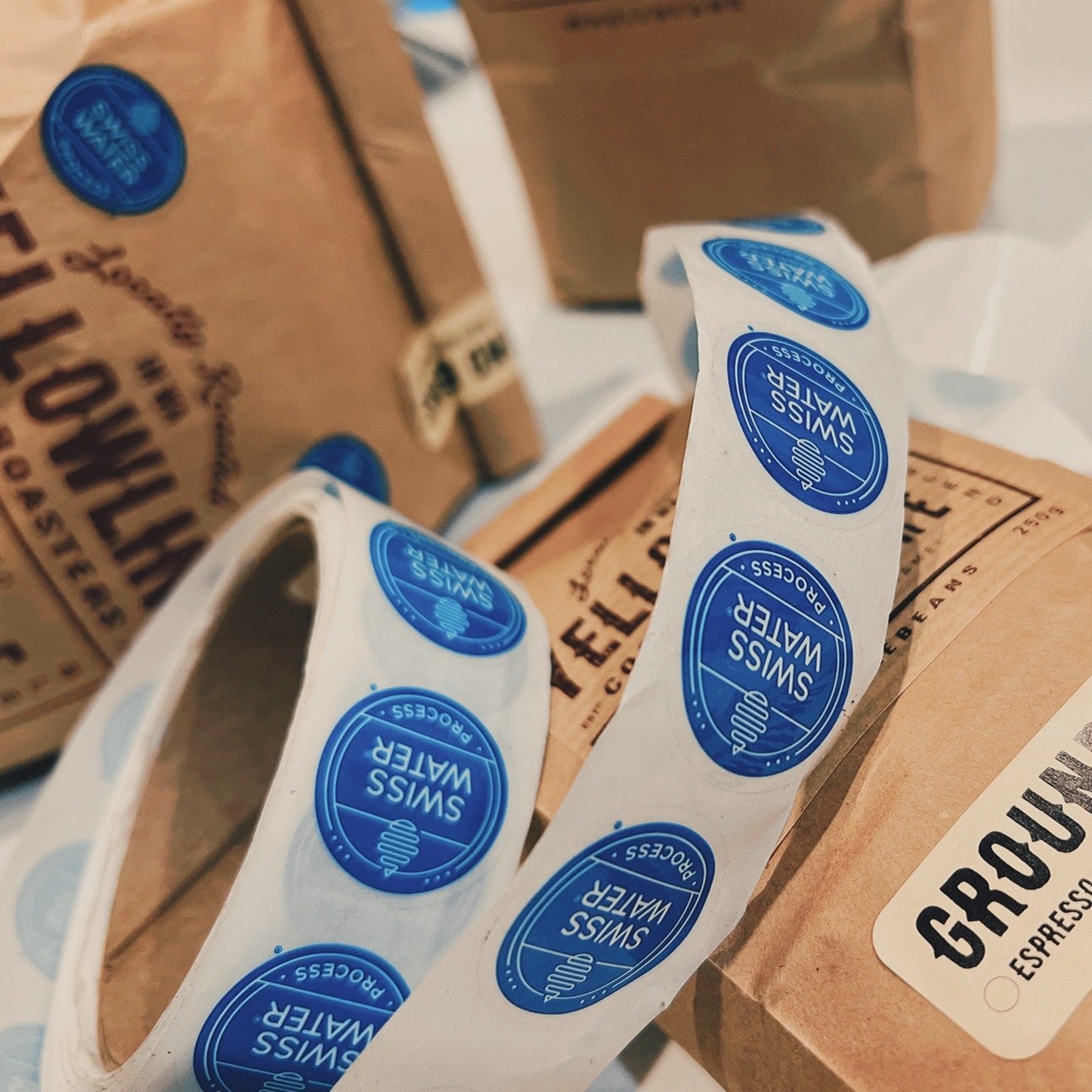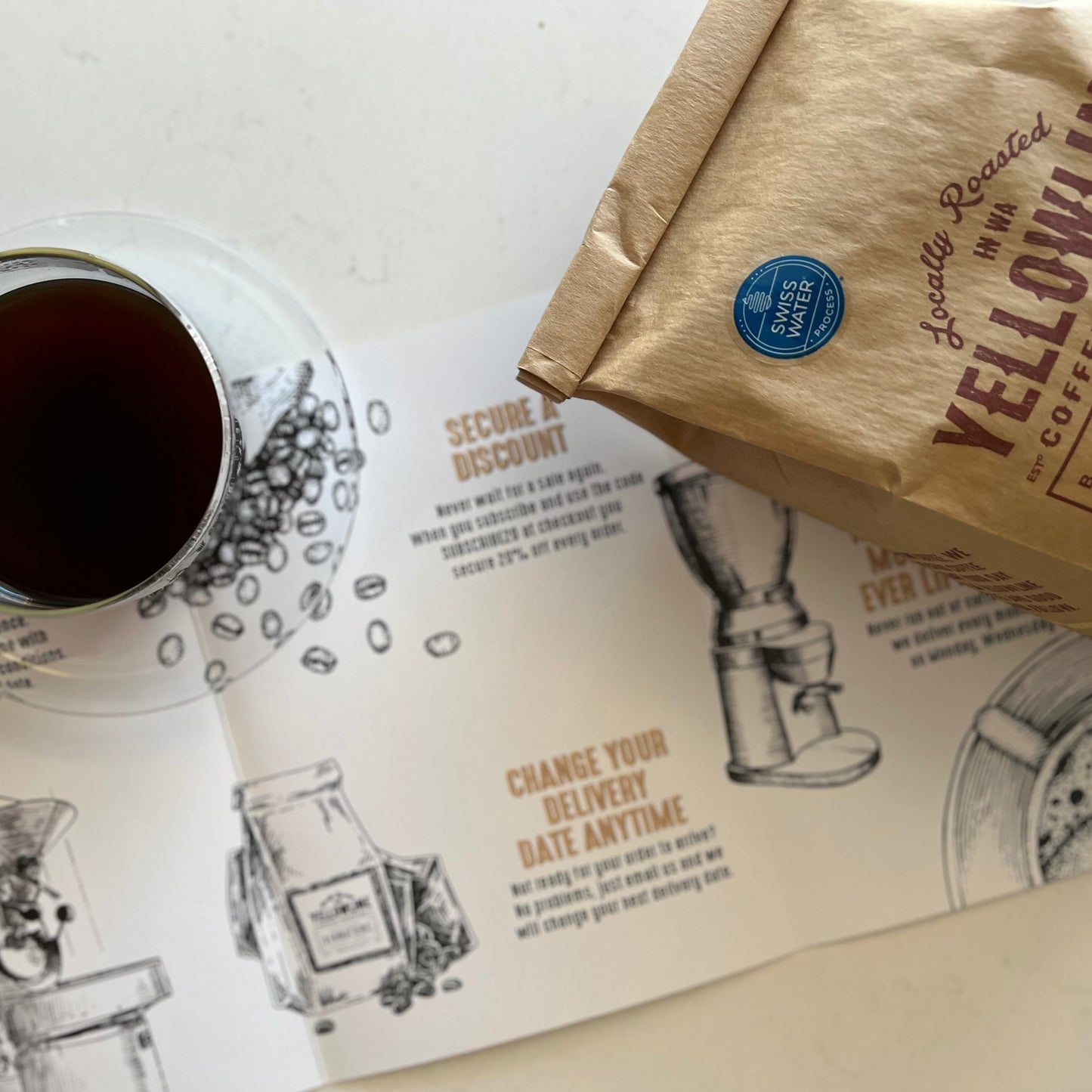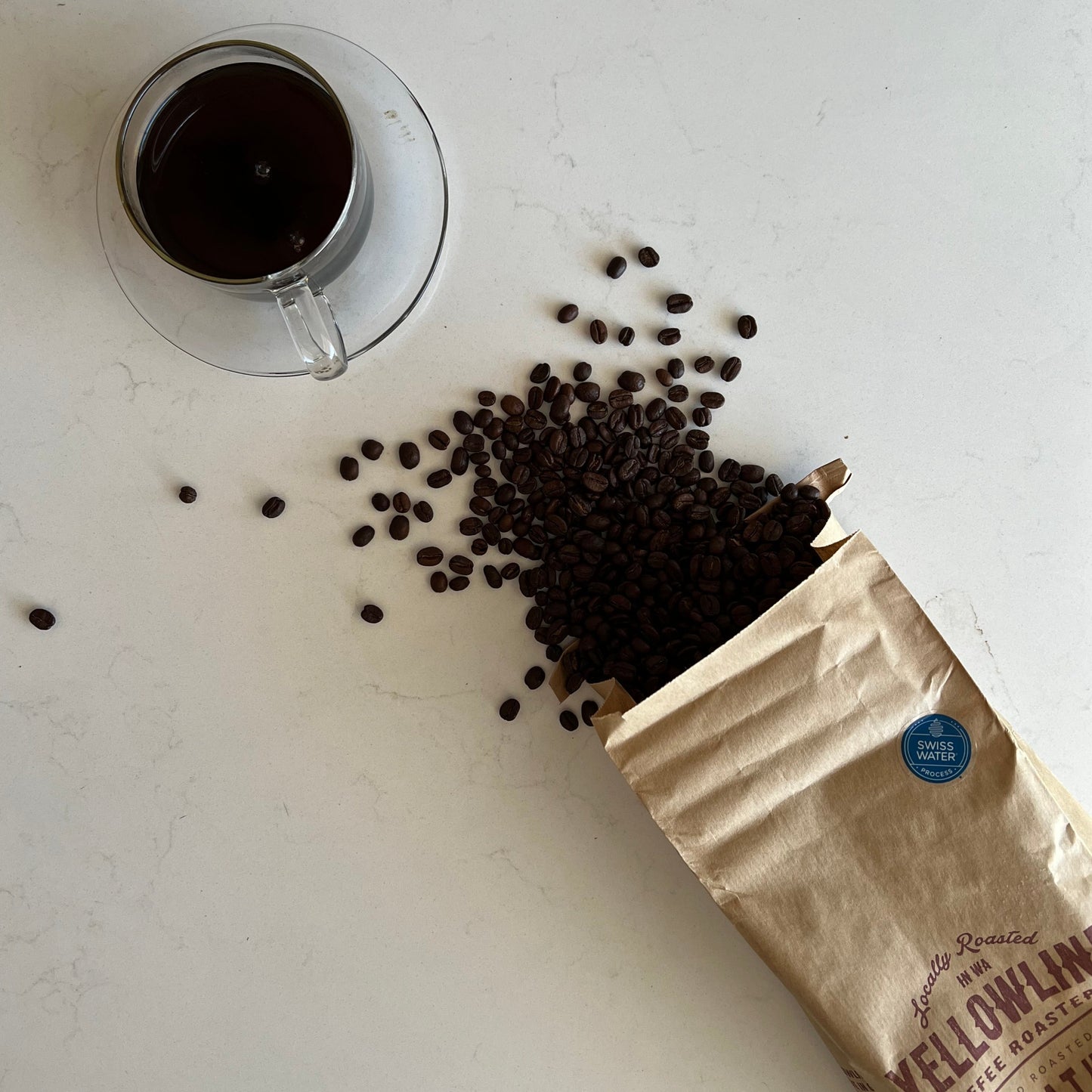 Free Shipping

We deliver your coffee direct to your door! With FREE shipping to Perth Metro and Australia Post delivery available to the rest of Australia. Dispatched and Delivered every Monday, Wednesday, Friday, order before 5 PM AWST and your delivery will be on its way to your door on the next delivery day.

Roast to Order

Unlike a lot of roasters, we dont keep large stock piles. Our coffee is roasted in small batches 2-3 times per week based on order predictions. So when you get your coffee it is freshly roasted a maximum of 4 day prior.
Decaffeinated
Very nice smooth blend. Tested just like coffee. Struggling to get the right grind for my coffee machine though. Any tips?
Lovely!
Genuinely surprised to find a decaf that I look forward to in the morning. I got the whole bean so can't vouch for the ground stuff, but if you want a good cup of coffee this is it. I've recommended it to others .
Delicious!
Nothing better than freshly roasted beans. Only downside is that I find it hard to enjoy coffee from cafes because the stuff I make at home is better! Such a yummy decaf.
Great decaf!
I have to drink decaf or a mix due to anxiety issues. Some decafs are undrinkable, others seem to have more caffeine than they should... This is a great decaf. Tastes good and no jitters.